Will and Lasting Power of Attorney specialists based in Gorseinon, Swansea, South Wales advising clients on how to protect their family's wealth using Wills, Trusts and Powers of Attorney including Lasting Powers of Attorney (LPA's).
We provide comprehensive Asset Protection and Estate Planning, protect their wealth for future generations. Reducing the impact of Probate fees and the potential impact of long term care home fees…..
We are experts in Powers of Attorney also known as LPA's or Lasting Power of Attorney and their predecessor Enduring Power of Attorney or EPA.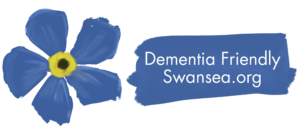 All our staff are Dementia Friends , sympathetic and knowledgeable. Alyson Dyer is a Dementia Champion involved in delivering Dementia Friends Awareness Sessions and Wayne Dyer is the current Treasurer of Dementia Friendly Swansea, having been involved since the start.
When the time comes our Probate and Estate administration services provide a sympathetic cost-effective alternative to traditional Solicitors.
Whoever you are and whatever your circumstances, you will no doubt have people that you care about and that are important in your life. And it is only natural that we want to pass you want to protect and pass your wealth to your loved ones.
Advice from an award-winning firm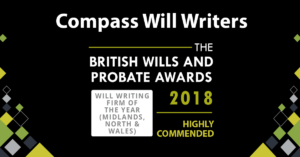 See our reviews ….
What you can expect from us
We have a comprehensive six-stage advice process offering a free no obligation consultation, providing tailor made solutions to your unique needs, treating all our clients as individuals. Providing full peace of mind for you and those close to you.
"Our Client advice process is designed to ensure that you receive the highest quality and most suitable advice always."

Stage 1
This is the most important stage of the advice process is to fully understand you circumstance including; family tree, interactions and estate assets.
Stage 2
Discuss the potential solutions and associated costs. There will likely be more than one "solution" or combination of documents. These will be explained in detail to allow you to select the option that you feel best suits your circumstances.
Stage 3
At this stage an agreed action plan will have been established and a Terms of Engagement will be signed confirming the requested services and agreed fixed cost.
Stage 4
All documents are produced in draft to ensure that all the information is correct.
Stage 5
Client checks the documents for accuracy of instructions, names, addresses and dates of birth, and advises of any necessary corrections.
Stage 6
Once the drafts have been agreed the final documents will be created ready for attestation or signing. In most circumstance, we will provide you with witnesses and ensure that the documents are correctly executed.
Our Guarantee
"We are committed to ensuring that the plans and services of Compass Will Writers which are recommended to you will be those best suited to your objectives at that time, given the information provided during your consultation. If this proves not to have been the case, we guarantee to put it right."
Our advisers
Wayne Dyer
Wayne has been advising clients on financial matters since 1994, he is a qualified non practising independent financial adviser who now specialises in Trusts and Estate Planning.
He is an acknowledged expert in long term care fee protection, Continuing Heath Care assessments and providing advocacy services.
Wayne is Alzheimer's Society Dementia Friend and past Chair of the Dementia Supportive Community (Swansea). He has sat on the Dementia Expert Advisory Group (Wales) along with several ABMU committees.
Alyson Dyer
Alyson is an experienced estate planner and specialises in Lasting Powers of Attorney (LPA'S), Deputyship applications and Court of Protection work.
Alyson is an Alzheimer's Society Dementia Champion, who provide Dementia Friends Awareness Sessions in and around Swansea. She has authored a number articles on the subject and is a respected expert, giving group talks to numerous organisations regarding Lasting Powers of Attorney in Swansea, Llanelli, Neath, Port Talbot and South West Wales.